Once you have created an order and made the payment, occasionally the compliance team may request additional clarifications via the App/ MoneyMatch platform and you will be notified via email.
To identify what information has been requested:
STEP 1. Go to your registered email address
STEP 2. You should receive a notification email titled:

"

Additional Clarification Required For Your Remittance Order

#000XXXXXXXXX"
Further details on what clarifications are required will be indicated in the email. Kindly submit your response directly via the link in the email
Do take note that the order will be refunded after 48 hours (from the time of deposit) if the relevant clarifications are not submitted.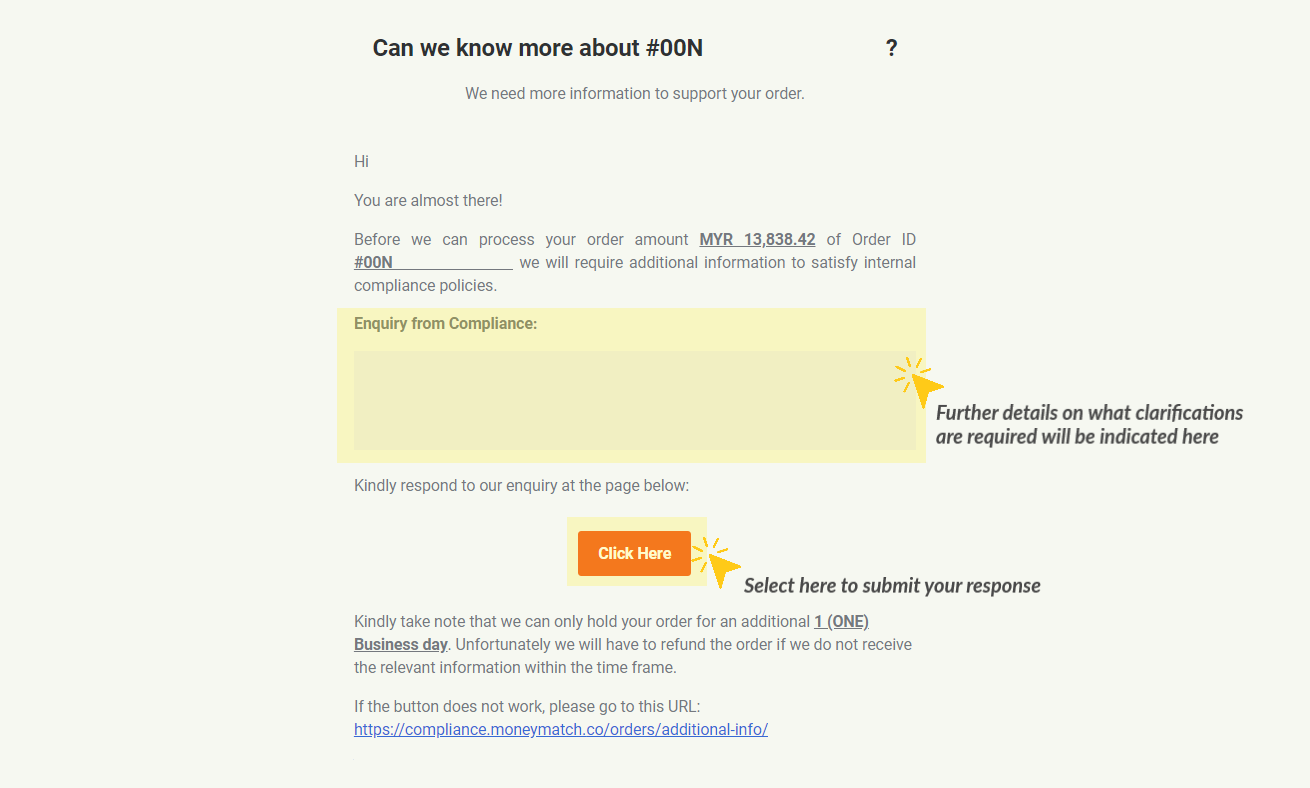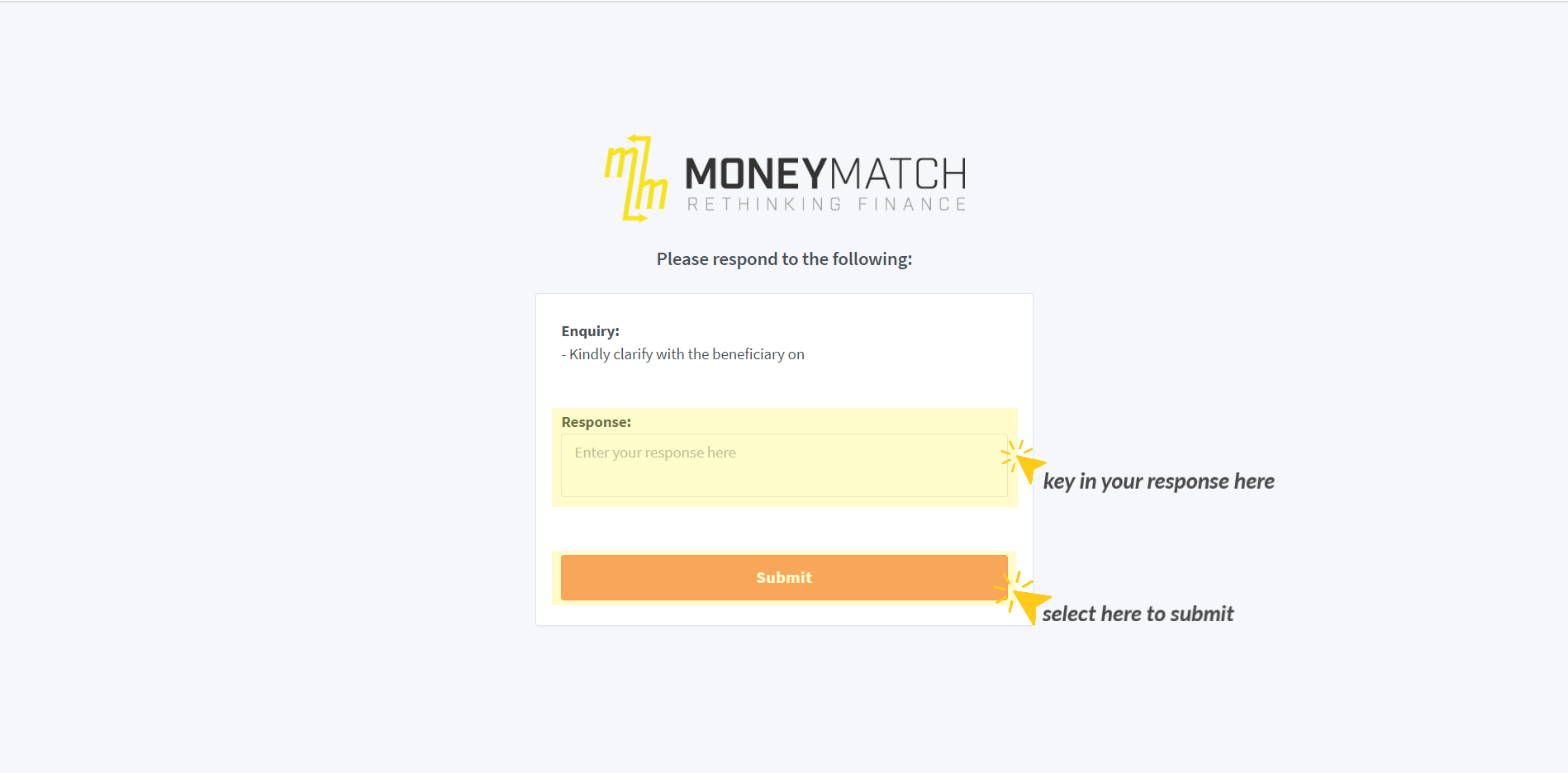 You may also reply via the App/ platform directly! Here is a step by step guide on how to provide additional clarifications!
---

Personal Users
You can reply via the web browser or MoneyMatch App.
1. Select "Transfer Money to A Foreign Account"


2. Select the relevant order
The order status will be shown as "Action Required"



3. Click on the "Attach" icon under Attachments

4. Key in your response and select "Submit".


1. To do so, log in to your MoneyMatch Account.


2. Select "Upload" on the relevant order


3. Key in your response and select "Submit".