You can send USD to bank accounts that are denominated in USD in other countries, such as foreign currency accounts (FCA).
These transfers are also known as non-native currency transfers as you are sending in a foreign currency.
Example: Sending USD to Singapore; sending USD to China; sending USD to the United Kingdom.
How does it work?
How much does it cost?
What countries can I send USD to?
---
How does it work?
When adding the new recipient, take note of the recipient bank account's "Country" and "Account Currency" fields.
Choose the country you're sending money to, and ensure the Account Currency is selected as the USD currency.
e.g. Sending USD to China

Country: China
Account Currency: USD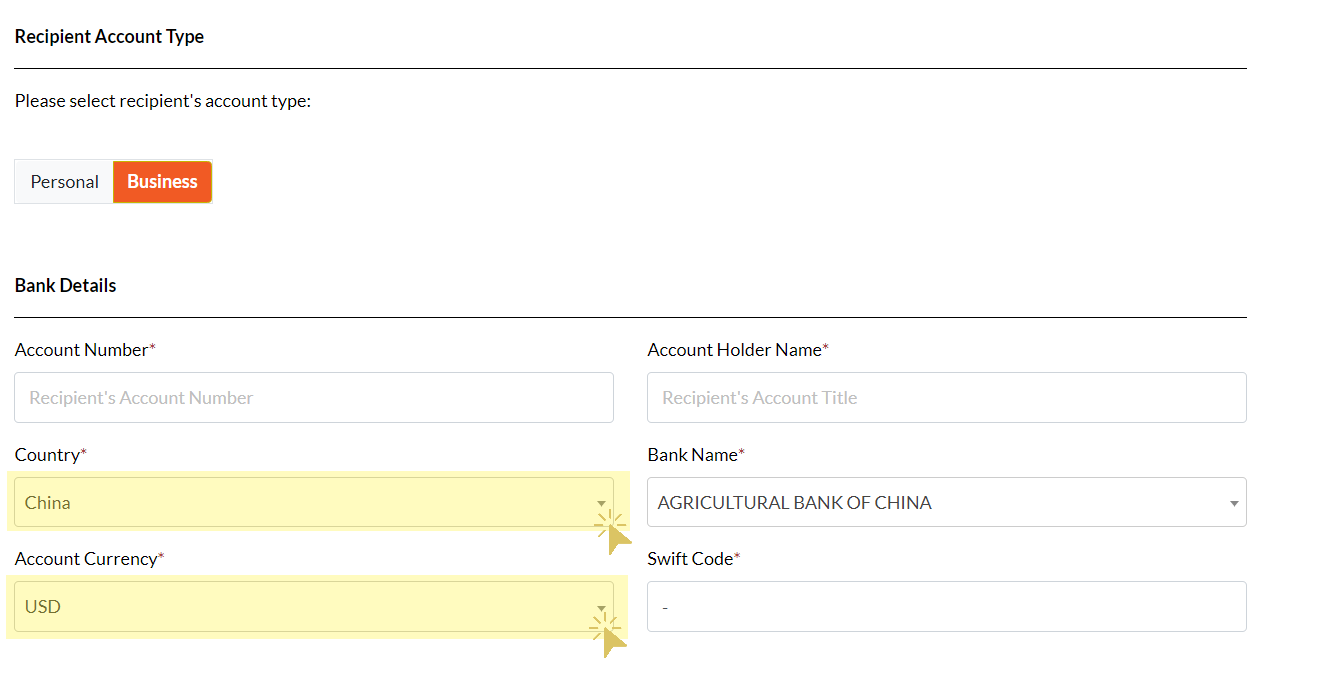 Also, kindly note, as it is a non-native transfer, your recipient may not receive the full amount.
---
How much does it cost?
MoneyMatch is able to send USD to bank accounts outside of the USA but in order to do this, it will be transferred via the traditional method.

These transfers may incur an additional fee (imposed and determined by the agent/ receiving bank) on top of our regular non-native transaction fee. These charges will be directly deducted from the amount transferred. Thus, the amount your recipient receives may be less than the amount sent.
Unfortunately, there's no way for us to know the exact amount deducted in advance as it depends on the receiving banks.
---
What countries can I send USD to?
We are only able to facilitate USD transfers to certain countries. To find out more, kindly Submit a Request for further assistance!